How to Find Free Site Analysis to Improve Your Alexa Rank in 2022?
1. what is the Alexa rank? Is it about to disappear?
If you are running an online website; working as an SEO expert or if you are a blogger, then you might have heard about Alexa rankings at some point. You also must have heard that it is important to improve these rankings.
Amazon announced that it would discontinue Alexa on May 1 2022 and global competition analysis tools. After a month, all active subscriptions will no longer exist and the tool and website will no longer be available.
2.But what exactly does Alexa rank mean?
Alexa rank is most influential website ranking system in the world. It collected website data through a various of third-party browser extensions and and built-in Alexa site trackers. It tells you exactly how your website is performing in the online world. It also indicates the popularity and profitability of your website.
It tells you exactly how your website is performing in the online world. It also indicates the popularity and profitability of your website.Combining an analysis of web traffic and site engagement over a three month span, an Alexa Rank between 1 and 100,000 is assigned, with the smallest numbers representing highest site popularity. Generally speaking, any Alexa Rank under 30,000 falls under top-tier popularity.
3.Why is Alexa rank worth continuing attention by SEO
in 2022?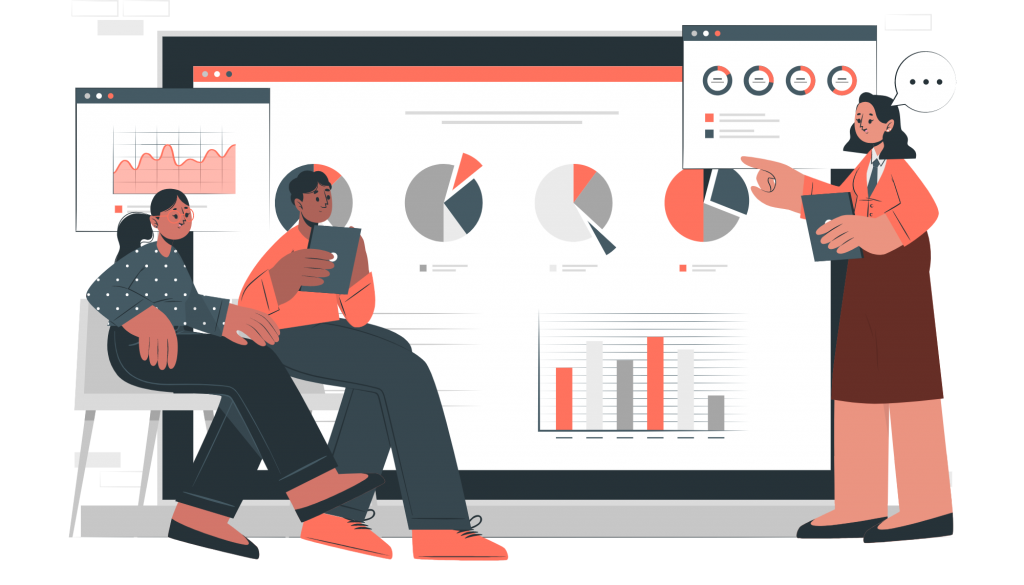 For most of website operator, It is significant to analyze how their website is doing against the competitor. When looking at competitors, by all means take a quick peek at their Alexa Rank for a very rough idea of how popular their website is relative to yours.
In the full Website Traffic Analysis report, Alexa shows you how your audience overlaps with competitors by examining the keywords in both websites and looking at audience demographics. This will help you to see how closely related your visitors are.
3.1 What are the advantages of Alexa ranking?
If your site makes money through advertising, a high Alexa rank may allow you to charge more for advertising space. You can get a quick traffic estimate of your competitors' websites which you can then compare against your own.
Insights into the performance of your website could be useful for helping with your SEO.
3.2 What to pay attention to when applying Alexa ranking in SEO?
Data is limited to only users who have the toolbar installed. So there will be lots of sites that get a low rank despite having high traffic.
It can be easily manipulated, further making the rankings unreliable. Subdomains and subpages are not ranked separately, only the top-level domain. So there may be some inaccuracies here.
3.3 Summary
Overall, Alexa rankings have their pros and cons, but there is still enough incentive for you to keep track of it (and improve it). Please remember that Alexa Rank is just a rough guide on how websites rank. Therefore, your Alexa Rank maybe decrease, despite your website gaining thousands of new daily visitors. Additionally, when assessing the website you operate, my advice would be to simply stick with the data from Alexa rank as it will be more reliable.
4.How to find free website analysis metrics to alternative
Alexa ranking?
What other metrics can be used to optimize website rankings after Alexa is retiring?
| | | |
| --- | --- | --- |
| Site analysis tools | Metrics | Free or not |
| Aranking | website ranking | free |
| Ahrefs | domain rating | not |
| Semrush | authority score | free |
| Moz | page authority | not |
| Majestic | trust flow | not |
Aranking: The Aranking shows the website's accurate traffic ranking and competitor analysis.
SEMRush: SEMRush's Authority Score measures the overall quality of domain and influence on SEO.
Moz: Moz's Page Authority is a score that predicts how well a specific page will rank on search engine results. The score uses a 100-point scale, with higher scores corresponding to a greater ability to rank.
Majestic: Majestic's Trust Flow is a score that is weighted by the number of links from a seed set of trusted sites to a given URL or domain.
After Alexa retired, SEOs overwhelmingly use alternative research and analysis tools to boost website rank. While Alexa didn't publicly state why they are retiring the service, it's likely because of the lack of sufficient benefit for them. We can still use the authoritative data mentioned in this article to improve site rankings, although they may not be completely accurate, they are highly informative.
5.Last
It is still very important to pay attention to website ranking. Site ranking, competitor research, and keyword research can provide website operators with more optimization suggestions and allow your services to reach more users.
Let's Find More Free Website Analysis!
Aranking aims to conveniently and intuitively find more core data of websites you searched and competitors.
---
Find More Analysis